Preventive Maintenance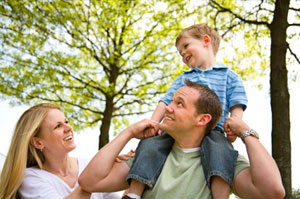 Like a car engine, a heating or cooling system requires periodic preventive maintenance to achieve optimal efficiency and perform reliably. Northboro Oil employs a team of expert technicians and prepares them with regular training and the latest diagnostic tools. With our annual tune-up service, we can keep your boiler or furnace running smoothly and prevent the waste of fuel or electricity. When you enlist in a Northboro Oil service plan, your annual tune-up is included.


Emergency Service
As a Northboro Oil customer, you have the peace of mind that comes with having our expert service team on your side. We're always on call, 24 hours a day, 365 days a year, and if your heating system breaks down, you can count on us to respond promptly. We have the expertise and equipment that it takes to make your home comfortable and safe again without delay.


Installations
Home heating and cooling equipment should be upgraded periodically to take advantage of new developments in technology. At Northboro Oil, we sell and install some of the world's most advanced home comfort systems. Our installers are highly trained, and they perform installations in accordance with the manufacturers' specifications so that the equipment delivers the predicted efficiency.

We treat our customers the way we want to be treated. Our equipment team gives you the respect you deserve and helps you select the equipment that best meets your needs.


Service Contracts
A service contract offers two kinds of great protection. First, it includes preventive maintenance, so your equipment receives the regular inspections and tune-ups it needs to run reliably and achieve optimum efficiency. Second, it covers the cost of repairs to many of your system's major components, so you can avoid huge bills in the event of a breakdown.

A service contract is affordable and generally delivers service in excess of its cost. Northboro Oil strongly recommends service contracts as a prudent, cost-saving measure.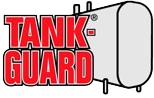 Tank-Guard
Like everything else, the cost to replace a leaking heating oil tank has risen over the past few years. Today, heating oil tank replacement (including disposal of the old tank) can easily cost $2,000 or more.

That's why we recommend that you sign up for our TANK-GUARD® Program, which offers the best heating oil tank protection available. This is a proactive program that includes protecting the inside of your tank annually with a liquid corrosion inhibitor and also gives you a comprehensive warranty that will provide you with a FREE TANK REPLACEMENT if your tank leaks from internal corrosion.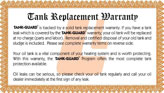 Most homeowner insurance does not cover heating oil tanks. The best way to protect your tank is to sign up now for our TANK-GUARD® Program. You'll get peace of mind for just pennies a day, and you could save $2,000 OR MORE!

DON'T LEAVE YOUR TANK UNPROTECTED FOR ANOTHER YEAR.

Call or contact us today for more information and to enroll your tank. You'll be glad you did.