Our History
Bill Maney gave this company its start in 1953 when he bought a small heating oil company with two trucks. He was gregarious and loved the heating oil business, and the company grew steadily under his leadership. We have heard people say that Bill was the first person they met when they moved to town.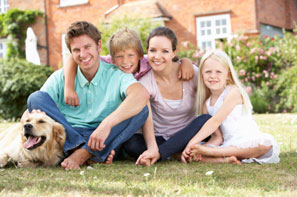 Bill passed on in 2008, and today the company is managed by two of his children, Paul Maney and Sandra Farrell. Northboro Oil serves approximately 2,400 customers in Northborough, Shrewsbury, Westborough, Berlin, Boylston, Grafton and Southborough.

Sandra Farrell is an activist owner who is deeply involved in the heating oil industry. She has served as president of the Massachusetts Oilheat Council, and in 2008 she testified before a U.S. Senate subcommittee about the urgency of bringing energy prices under tighter control.

Paul Maney joined the family business about 20 years ago. A master plumber and a former electrical engineer, he is licensed to perform installation and air conditioning work. He oversees the Northboro Oil service team and coordinates the company's training programs.


Our Commitment
Northboro Oil provides great value to our customers. As a full-service provider, we attend to every heating and cooling need so that you can have peace of mind.

We provide our employees with the best training and equipment so that they can meet every challenge. We aim to do every job correctly the first time, and we treat our customers the way we like to be treated ourselves.