Northboro News

Spring 2023 Edition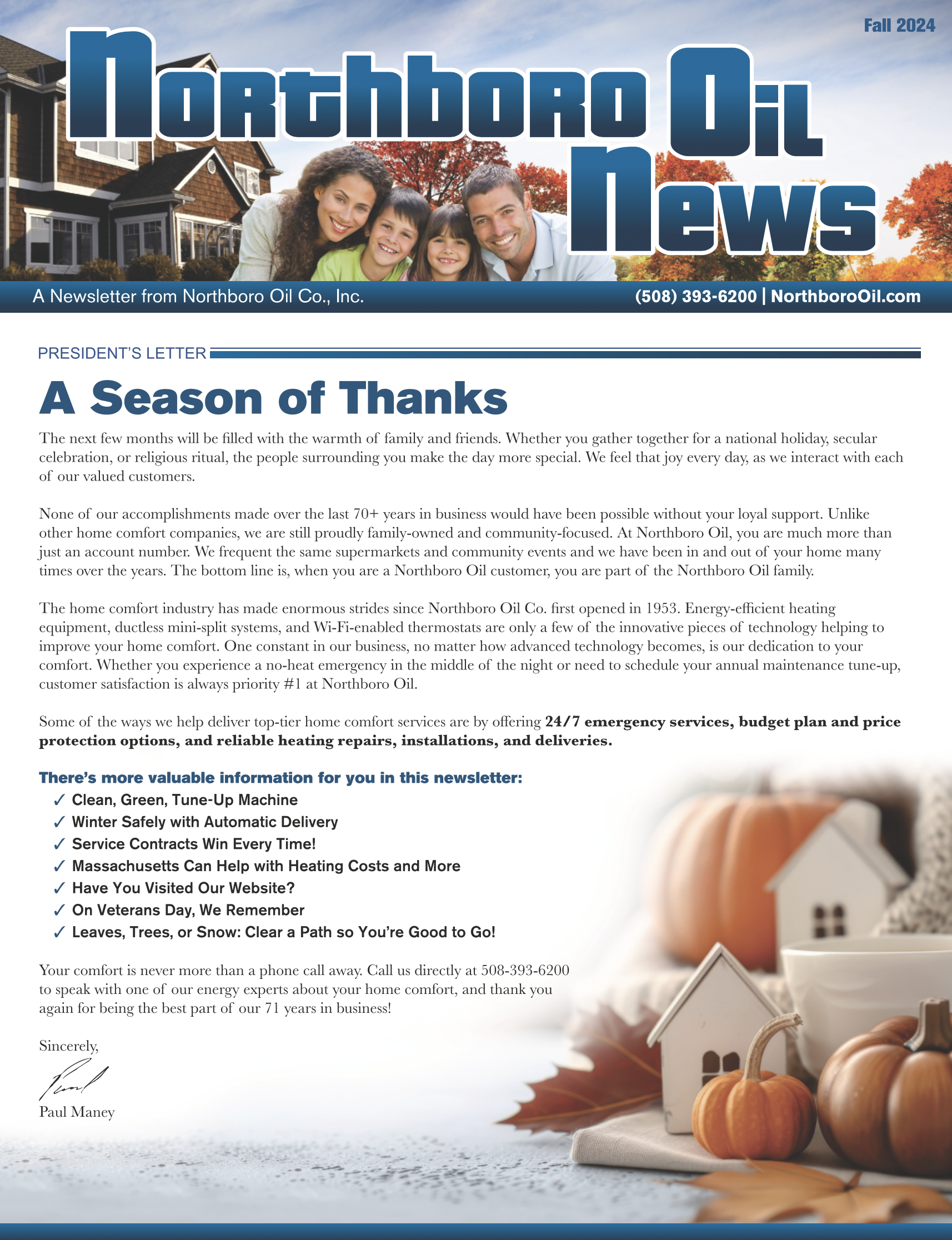 This Issue....
2023: The Year of the Energy-Efficient Upgrade
Here, There, Ductless Mini-Splits Fit Everywhere!
Electrification: What They Don't Want to Tell You
Rust, Dents, and Wet Spots? No Tank-You!
Keep Your Fuel Tank Full This Summer!
Replace Your Old Smoke and Carbon Monoxide Detectors!
A Springtime Heating Tune-Up? That's Genius!
Click here to download the PDF file
Previous Issues